New Milford Avaya Office IP Phones Certified Dealers

Local Professional Onsite Installation & Support for Business Class Telephone Systems & Services.
NY: 212-460-8812  |  CT: 203-797-9698
We sell, service and support locally; Key and PBX Systems from AT&T, Avaya & Lucent Technologies including the Avaya Office IP Phone System (All Versions), Avaya Partner I, Avaya Partner II, Avaya Partner ACS all releases, Partner Voice Mail, Partner 6 / 12 /18 / 34 Button telephones.
With sales & support facilities in Manhattan NYC, White Plains NY and Danbury CT, we provider direct local support of our systems and services. In addition, we have one of the most advanced Remote Support offering of any company.
If your looking to repair, enhance or replace your traditional Key or PBX system, consider vast improvements your will enjoy by adapting (VOIP) Voice Over Internet Protocol Services. VOIP also known as SIP Services uses the global power of the Internet to deliver affordable and robust telephone services.
Adding Cloud based VOIP Telephone Service to your Telephone System or PBX System will allow you to flip calls between phones and offices, never miss a call, set a programmable auto attendant, record calls, and so much more?
Avaya Partner ACS Telephone System | Avaya Office IP Phone Systems | Office IP Telephones | Avaya Office Phones Systems
We are an Authorized Certified Dealer of the complete Avaya Partner ACS and Avaya Office IP Business Telephone Systems.
We offer full support for the following AT&T, Avaya or Lucent Telephone Systems:
Avaya Office IP ( All editions = Basic, Small Office, Partner, Essential, Advanced & Preferred)
Avaya Partner I
Avaya Partner II
Avaya Partner ACS (all releases)
Avaya Partner Voice Mail
Avaya AT&T Lucent Telephones; 6 /12 /18 / 34 Button telephone sets.
Avaya Paging Systems
Some of the most popular features that our SIP Trunking and Avaya Office IP service provides are:
Virtual Receptionist: Create different greetings for different time of the day, ensure that calls get rerouted appropriately during the lunch hour, and set up call groups to route calls to the correct department with ease.
Call Park: When a customer calls for billing but really needs the technical support, "park" the call in one spot and have the call retrieved by another extension.
Proprietary VoIP Technology: Security of personal information is paramount in business, and our proprietary technology ensures that your calls are safe.
Custom Music / Message on Hold: Provide caller on hold with your own custom message and music on hold.
FoIP Fax over Internet Protocol: Send & Receive Secure HTTPS Faxes using any combination of using your existing fax machine, our web based portal, email or our Free Desktop software.
Multiple Offices: connected together as one PBX system. Transfer Calls between offices, Send calls to where staffing is best, Automatic Transfer to Answering Service and much more.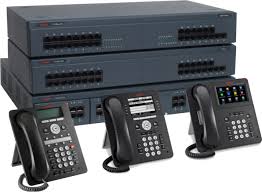 VoIP for business telephone systems operates over your existing Internet Protocol (IP). Known as VoIP (Voice over Internet Protocol), this type of phone system not only reduces your phone bill, but also improves communication between your customers, vendors and amongst your employees. Our dial tones are crystal clear and do not use AT&T or Verizon old copper facilities.
We understand many business owners (and even employees) are away from the office often. With our small phone systems, we're the easiest and fastest way to great communications. We provide our customers with the ability to make and receive calls from their existing telephone system, new sleek IP telephone sets, computers, iPhone, iPads, tablets, smart phones, droids, laptops, anywhere there is an Internet connection.
Connect multiple offices, work from home or while on the road, it's a telecommunications experience like never before.
Millions of calls per month are placed around the world using the Global Power of the Internet.
While telecommunication industry averages point to high cost and low customer satisfaction, our customers experience positive ratings for over 99% of their telephone interactions.
Our unique approach to telecommunications enables you to listen, respond, and delight your customers in ways not possible before using traditional phone services.
All at a savings that will make your Accountant give you a great big bear hug.
Contact us for a no hassle evaluation on how Voice America Telecom can benefit your business and customer satisfaction.
Contact us for a no hassle evaluation on how Voice America Telecom can benefit your business and customer satisfaction.
For more information please call us CT: 1-203-797-9698 or  NY: 1-212-460-8812 for fast, no hassle, free sales or repair pricing telephone consultation.